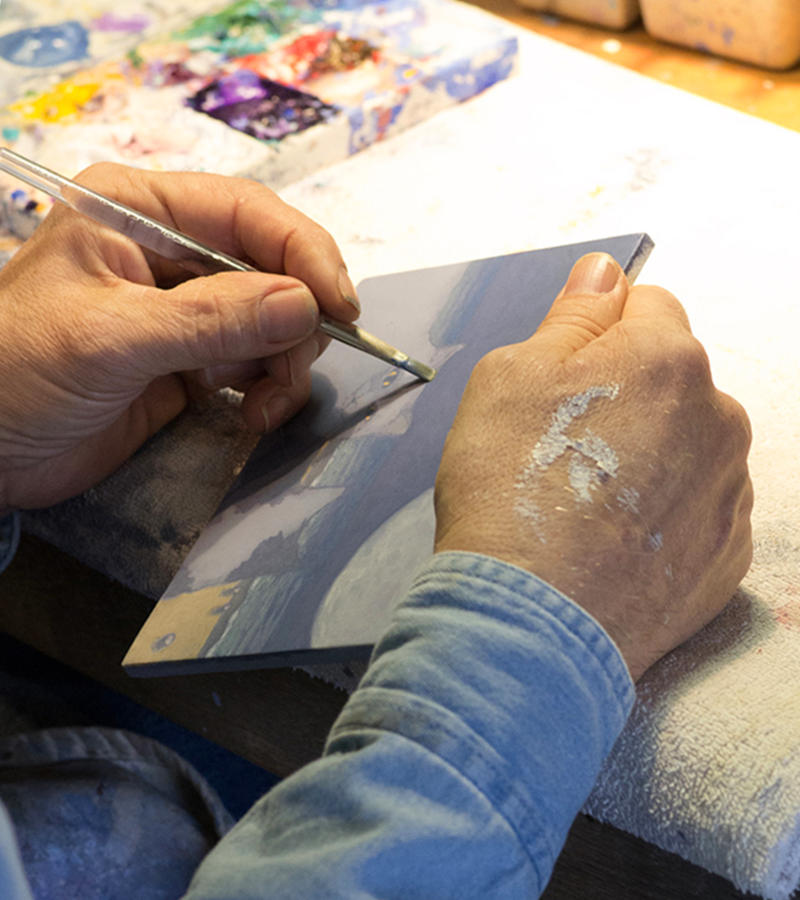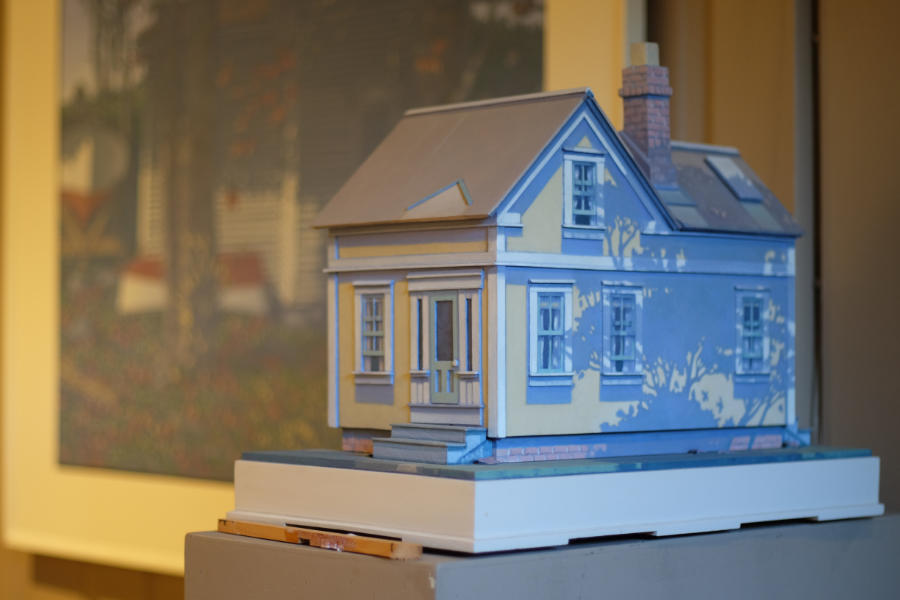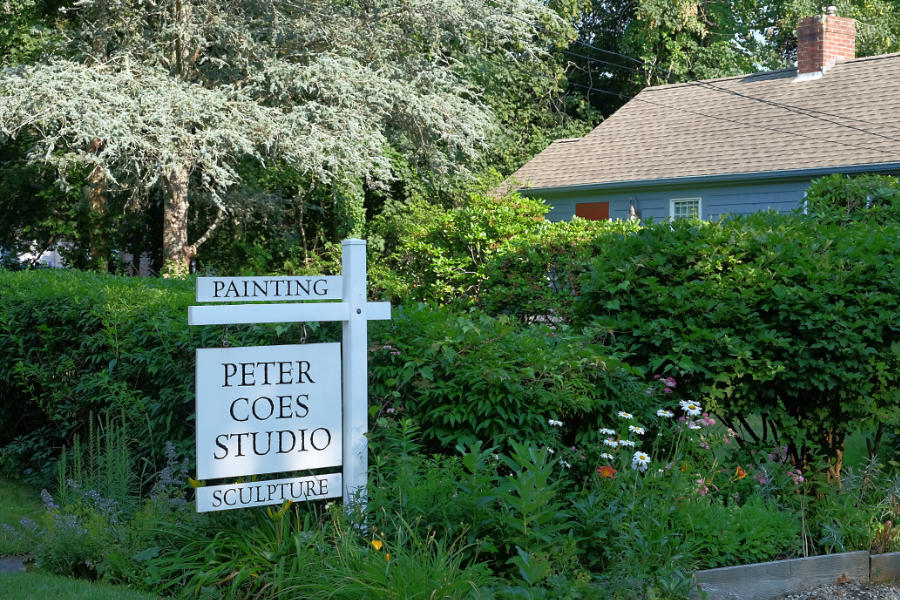 Explore Cape Cod's back roads and beaches in the distinctive paintings of artist Peter Coes.
His houses, boats, figures and cats amidst the dunes, waves, trees and shadows speak in soft, stirring tones of lives lived, the days at hand, as well as ones yet to be discovered.
Find Peter's work in galleries from Wellfleet to Kennebunkport, or take a scenic drive on along Historic Route 6A and make Cape Cod Artist Peter Coes' Studio Gallery a stop on your itinerary.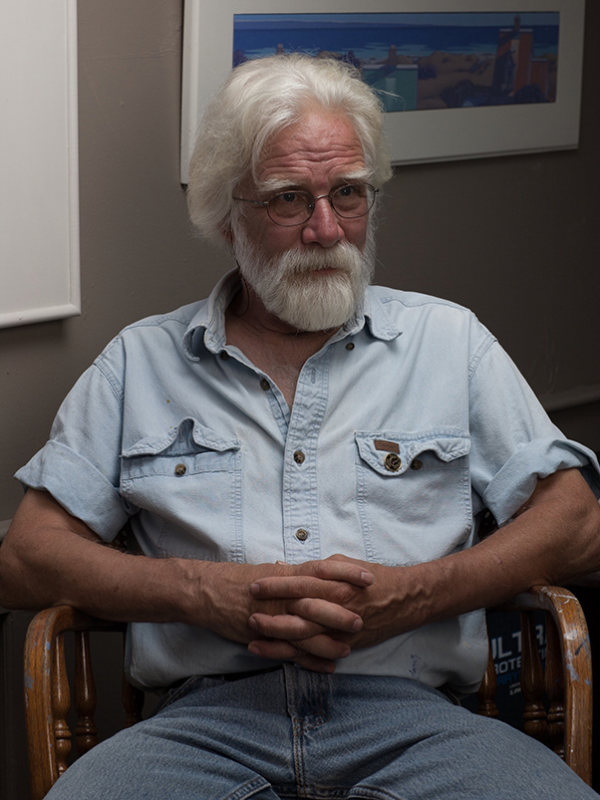 About the Artist
An award-winning artist, Peter Coes has been featured in national and regional fine arts publications, as well as numerous solo exhibitions and museum invitationals throughout the United States.
He has been a member of the Copley Society of Art for over thirty years, achieving the distinguished status of Master in 2007.
Recent exhibitions include the Cahoon Museum of American Art, Peter Coes' Neighborhood: A Thirty-Year Retrospective, and the Cape Cod Museum of Art presented a solo exhibition, Peter Coes' Studio.